Ready or not, here it comes – fewer agencies, bigger brands, better providers.
As a national practice solely involved in initiating confidential sales, acquisition searches and strategic successions within the US home care industry, we enjoy a front row view of the entry and exit moves among investors and owners.
Not long ago, the entry and exit doors were few. The primary entry door was start-up offices. The main exit door was change of owner-operator transactions. Private equity investors and industry consolidators were largely on the sidelines. They have recently moved to the playing field opening new doors and windows of opportunity.
The relatively young home care industry has achieved a key maturation point. Yet few if any other mature industries can match its growth prospects driven by durable, expanding demand. Case in point, of the 56 million US citizens who will be age 65 or older by 2020, an estimated 70% will be unable to care for themselves. About a third will be in situations that require them or their loved ones to pay out of pocket for needed care.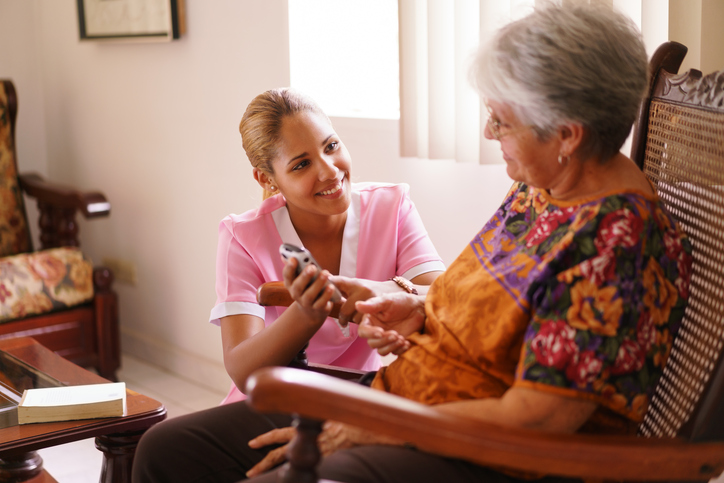 With these families expected to purchase an average of twenty hours of weekly living assistance, their annual household expenditures for care would be more than $20,000. That's an emerging private duty market size of more than $25 billion in just three years expected to generate more than $3.5 billion of pre-tax earnings.
That's just the first and smaller wave of the "Silver Tsunami." Between 2020 and 2050, driven by the largest segment of the US population- Baby Boomers, the 65 and over crowd will balloon 50% to more than 84 million. With increased life expectancies, more than 20 million will be over the age of 85.
These trends have certainly not gone unnoticed by opportunistic private equity investors. Despite the rising cost of care, emerging lower cost alternatives and caregiver recruiting and retention challenges, the growth outlook is exceptional, fueled by an aging US population with an unwavering desire to age in place with grace.
With these growth prospects, why have private equity investors until recently remained largely on the sidelines? We know their investment criteria includes earnings predictability and scalability, both of which have given them cause for pause in the home care industry.
Earnings predictability is undermined by revenue volatility, the nature of the home care beast given the transitory nature of clients that inevitably "age out" by passing away or moving to facility based care. Scalability is also a challenge due to the uniquely local and highly personal nature of home care. Families want to do business with locally owned agencies yet they long for a trusted national brand. That explains the high industry fragmentation made up of approximately 20,000 US agencies, 7,000 of which are franchise offices more than half operating within the top ten nationally branded franchise networks.
It also explains Home Hero's recent withdrawal from the industry. Having raised $23M dollars, they sought growth through lower pricing enabled by their independent contractor model, higher caregiver pay, greater speed, and improved efficiencies through proprietary technology. Instead, they underestimated the market entrenchment and regulatory advantages of brick and mortar, community oriented agencies that directly employ their caregivers. These agencies are primarily managed by hands on, owner-operators.
This year's private duty benchmark leaders have developed high performance office teams of purpose driven managers who understand delivering a common service uncommonly well is knowing the little things make a big difference. Things like community involvement, impassioned, around the clock responsiveness, genuine compassion, personal communication, high touch and going the extra mile. Things that technology cannot replace.
As such, the key strategic consideration among private equity investors is how to achieve a competitive advantage from the marketing muscle and recruiting edge that comes from size, scale and national brand status while maintaining family's preferences for locally owned agencies. The solution? Acquire the franchisors and fill the national "map gaps" by acquiring and converting non-franchise agencies.
The industry is on the cusp of this initiative creating new exit doors for owners of independent home care agencies many of whom are finding it increasingly difficult to compete with national brand power. These well-capitalized nationally branded networks have the financial means to invest in national advertising and top of the page internet marketing, two growing client/caregiver inquiry sources according to this year's benchmark study.
Not long ago, there was only one franchise home care network investing in national television advertising. Today, most of the top ten do with more on the way. It's an effective yet highly expensive medium that builds brand awareness and trust while driving considerable web site traffic. Access to it requires size and scale, precisely what the national networks have achieved and what the private equity investors seek. Marketing muscle matters especially in a high client turnover business.
With a flurry of recent investments, the private equity backed, franchise networks today include Senior Helpers, Right at Home, Home Care Assistance, Home Helpers, Always Best Care and Interim Healthcare. The private equity investors respectively are Altaris Capital, Investors Management Corporation, Summit Partners, Linsalata Capital Partners, Plenary Partners/Gemini Investors and Levine Leichtman Capital Partners.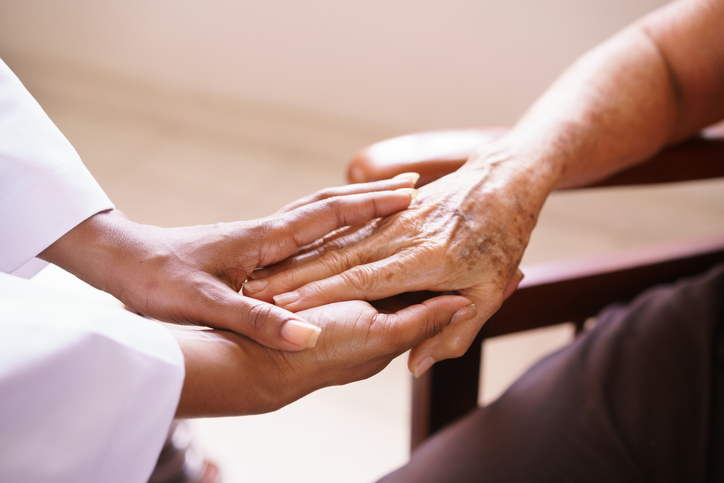 Each will bring their own scalability initiatives designed to create marketing muscle, recruiting/retention advantages, economies of scope, and back office efficiencies from cutting edge technology. Some of the national franchise networks are establishing company operations to run the acquired agencies. Others plan to sell the acquired agencies to aspiring franchisees upon rebranding. In some cases, existing franchisees in select markets are being acquired by the franchisors. In others, under-performing franchisees are being transitioned out.
Meanwhile, the remaining technology driven players, including Honor, Home Team and Kindly Care, are fine tuning their investor backed business models in preparation for national expansion. They too are likely to target independent agencies to convert to their platforms as a speedier and more viable alternative to start ups. They have a new appreciation for established assets like brick and mortar, reputation, a client acquisition apparatus, a proven office team, a caregiver workforce and market knowledge. In a mature industry, these assets have become difficult to build from scratch.
As the evolution towards fewer agencies, bigger brands, and better operators accelerates, perhaps there's no better time than now to use this benchmark study to do some serious self-assessment. If you've been operating for ten or more years yet you're not a "leader," why? What are your prospects of becoming one amid industry consolidation? If you can't beat the national brands, should you join them? If so, how sustainable is your historical financial performance under new ownership? How transferable are your intangible assets? How convertible is your business to a national brand?
One might say the home care industry is being divided into the hunters and the hunted. Survival of the fittest will determine the winners and losers. We believe the powerful combination of a national brand and local ownership will be among the distinct winners creating expansion and exit payday opportunities for investors and owners. Like most windows of opportunity, knowledge, planning and preparation are key.
http://osbornehomecare.com/wp-content/uploads/2014/04/osborne-homecare-group-llc.png
0
0
Scott Osborne
http://osbornehomecare.com/wp-content/uploads/2014/04/osborne-homecare-group-llc.png
Scott Osborne
2017-03-06 16:58:37
2017-03-06 17:03:35
Industry Consolidators Seek To Build Marketing Muscle