Scott Osborne
Founder - Managing Principal
At the turn of the century (2000), Scott Osborne founded Osborne HomeCare Group, a national Mergers & Acquisitions practice. His firm specializes in delivering full value exit paydays for high achieving owner-operators through private and confidential buy and sell transactions. Since then, Scott and his team have initiated and facilitated hundreds of strategic succession plans and change of control transactions within the US home care industry. Whether a Confidential Sale Project or Acquisition Search, more than 95% of the clients Scott and his team take on achieve their intended outcome.
Prior to founding Osborne HomeCare Group, Scott was Vice President of Sales and Operations for Comsys' St. Louis branch, a $10 million per year Information Technology staffing firm, a similar business model to home care. Before that, he climbed the corporate ladder for 18 years in sales, sales management and corporate development with consumer product giants Procter & Gamble and Pepsico.
With his extensive transaction experience, Scott has enjoyed a front row seat to how high achieving owner-operators grow while creating exceptionally valuable home care firms. He is a frequent speaker at industry associations, conferences, events and webinars as well as author of several articles on subjects ranging from industry consolidation and digital disruptors to market trends and exit strategies.
Scott holds a Bachelor of Science degree in Public Relations from the University of Central Missouri and a Masters in Business Administration from Case Western Reserve University in Cleveland, Ohio. He and his wife, Angie, and their three children reside in Wildwood, Missouri.
Osborne HomeCare Group, LLC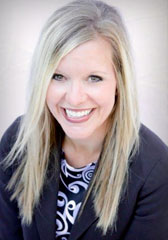 Sandi Wolf
Deal Valuation Director
Sandi supports clients and her team in the areas of home care valuations, exit/succession planning, and sale preparation. She collects, and analyzes financial statements, tax returns, revenue/earnings trends, reputations, organizations, client flow and key performance data. From this data, she performs risk assessments, marketability analyses, and market readiness evaluations.
In preparing clients for market or in support of acquisition search analysis, she assists with the development of evaluation data and documents including Acquisition Target Profiles, financial dashboards, and Confidential Offering Memorandums. In addition, she initiates and facilitates select transactions in support of Confidential Sale clients.
With more than 18 years of healthcare experience, Sandi is adept in financial analysis, projections, project management, and regulatory research. Sandi brings a breadth of knowledge from an array of employers such as the OIG (Office of Inspector General), various federal contractors, a 624 bed private teaching hospital, and most recently as an Executive Director of the nation's 5th largest Catholic healthcare system.
Sandi has a Master's degree in Business Administration (Healthcare Administration emphasis) from Western Governors University and an undergraduate degree in Business (emphasis in Accounting) from University of Missouri – St. Louis. Sandi also holds a certification in Grant Management.
Osborne HomeCare Group, LLC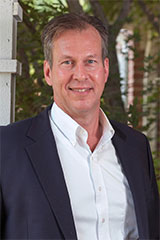 Mike Uelk
Deal Execution Director
Mike brings to the Osborne Home Care team over 25 years of senior management experience in venture capital, mergers & acquisitions, banking, insurance and the securities industry. He has been involved with numerous start-ups, turn-arounds and Fortune 500 companies. Mike's role at Osborne Home Care centers on Client Sale Preparation, Data Collection, Financial Analysis, and Transaction Execution.
Mike is a graduate of Georgetown University's School of Business (accounting) and earned his Masters of Business Administration from Washington University in St. Louis (finance).
Osborne HomeCare Group, LLC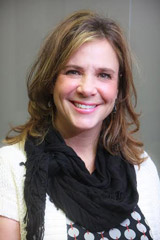 Angie Osborne
Outreach Coordinator
With the utmost attention to confidentiality, Angie initiates outreach efforts pursuant to the firm's acquisition search and buyer recruiting initiatives. She also assists with financial analysis of client companies and acquisition target firms.
Her prior experience includes project management, financial and cost accounting, Six Sigma, and corporate audit roles with Fortune 500 Corporations such as Lockheed Martin and Caterpillar, Inc.
Angie holds a B.S. in Engineering Management from the Missouri University of Science and Technology.
Osborne HomeCare Group, LLC
Steve Proscino
Deal Execution Director
As the Deal Execution Director of Osborne HomeCare Group, Steve has initiated and facilitated dozens of home health agency and private duty homecare buy and sell transactions. Prior to joining Osborne HomeCare Group, he had extensive entrepreneurial, operational and corporate Mergers & Acquisitions experience.
He co-founded Q6, a firm specializing in custom performance improvement programs for Fortune 1000 companies and grew it to annual sales that exceeded $3M. While at Interstate Brands, makers of Hostess and Dolly Madison products, Steve gained hands on acquisition integration experience. He gained his operational and mergers & acquisitions experience from "blue chip" companies Sara Lee & Anheuser Busch.
Steve holds a Masters of Business Administration degree from The Wharton School and an undergraduate degree from The College of William & Mary.
Osborne HomeCare Group, LLC
Mike McGrath
Deal Sourcing Director
As Deal Sourcing Director, Mike initiates and facilitates deal sourcing on behalf of the firm's acquisition search clients with primary emphasis on "off-market" Targets. Mike brings 35 years of extensive corporate sales, operations and management experience, as well as business acquisition and ownership experience.
As a Managing Director for PricewaterhousCoopers in the management consulting division, Mike successfully designed, developed and ran the North American business development organization. As a former acquisition search client of Osborne HomeCare Group and to scratch his entrepreneurial itch, Mike acquired a national on-line caregiver outfitter in 2006.
Mike holds a Masters of Business Administration degree from Maryville University, an undergraduate degree in Economics and Business from Westminster College, and is a Private Instrument rated pilot.
Osborne HomeCare Group, LLC
Sharon Warttig
Administrative Coordinator
Sharon brings more than 16 years of accounting and operational experience to Osborne HomeCare Group. She initiates and facilitates confidential calls and meetings and participates in outreach efforts in support of the firm's deal sourcing for acquisition search clients. She also assists with financial analysis of client companies and acquisition target firms and maintains the company's vast national database.
Her prior experience includes operations coordination, financial analysis, research, competitive analysis and healthcare support services.
Sharon is current attends night classes at Lindenwood University in pursuit of a Bachelor's Degree in Social Work.
Osborne HomeCare Group, LLC